After watching a few episodes of old TV shows I came to a startling revelation, and that is that there were shockingly horny people on TV shows in the 90's. Like, stuff that probably wouldn't be OK by todays standards. And I don't think that's a comment on how soft people are today. I think just as the times change, the acceptable level of horniness change as well.
Lets start with our point guard:
Steven mother fucking Urkel.
Family Matters was a major staple of my youth. And the young star of that show, Steve Urkel was literally as horny as it gets. He followed around Laura for 9 years, with his little nerdy boner, trying to break a piece off, literally in front of her police officer father AND her brother. Imagine being horny enough to try and fuck the daughter of a police officer in front of him and his son. Could he have been any more disrespectful?
His horny antics didn't end with wishful glances during dinner while rubbing his rat under the table. He went to some serious extremes to try and crack her one. He continued to go above and beyond all acceptable levels of being horny. He even went as far as to make some kind of fucked up personality altering machine and turned himself in Stephan, a cooler more sexy version of himself. But I mean, it's hard to hate on that move considering it worked. Steve Urkel is the Magic Johnson of horniness. And no, I will not be making an AIDs joke here, that's disrespectful. I could, but I'm not. Props to me.
And the starting shooting guard, we've got none other than:
Stavros from Full House was an absolute horn dog. And he didn't give a fuck if you were married to his cousin, who if we're being honest, he sort of looked like. Pretty sure he also tried to fuck Kimmy Gibbler but stopped because her feet smelled like Bob Saget's asshole. At one point he chased Aunt Becky around the kitchen table and then said that they were married now, because that's a Greek tradition. Let me tell you, I've been to a Greek wedding, and if we're being honest, that's pretty spot on.
And starting small forward…
New York's very own Joey Tribbiani. Joey tried to slide his sweaty rat into just about every woman in NYC all throughout the 90's. He was also a huge hypocrite. Chandler gave one of his greasy sisters some pipe once and Joey totally lost his shit. Meanwhile, only a few short years later he tried to date Rachel after one of his best friends knocked her up. Trying to fuck your pregnant friend is literally as horny as it gets.
The starting power forward, standing in at 5'10, about 235…
Mr. Belding.
You know why his hands are up like that? The photographer made him after Kelly and Slater complained Mr. Belding kept giving out oil checks.
I mean, his antics are pretty well documented.
I don't even think Belding had to be there that day. Just wanted to come check out the scenery. He knew Slater would be in that little sexy outfit again playing with the other guys at the wrestling game. I mean, why on earth would the principal be in the locker room? I mean, unless he's trying to catch a glimpse of Slater's sweaty ham. I mean, not to be crude, but he had an ass on him.
And in the big man position we've got…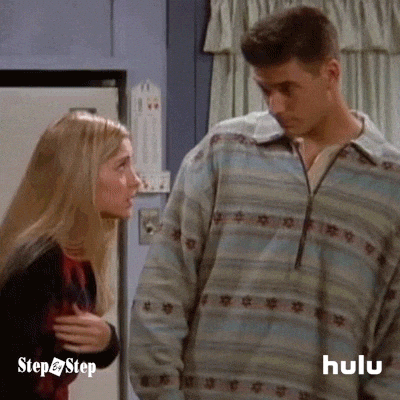 Cody the moron from Step By Step. If you had even an ounce of cool in you during the 90's you fucking loved this idiot. But not only was he an idiot, he's a full blown pervert. At his introduction to the show he appears to be in his mid 20's, which is fine, until you find out he plans on living in a van in the backyard. Turns out he's Frank's nephew, but that doesn't stop him from wanting to fuck Frank's 16 year old step daughter Dana. Now that's a tough look…
Imagine that your Uncle takes you in so you don't have to live in a park somewhere and you pay him not with rent, but with wanting to fuck his new step-daughter. And the worst part about it, NO ONE CARES or makes a big deal about it. They're just like, "well that's just Cody being Cody." Parents of the year over here.
Now every great team needs at great coach. 85 Bears had Ditka. 96 Bulls had Phil Jackson. So my all perv squad needs a leader and I can't think of anyone better than…
Bill Cosby.
I mean who else should run this team besides the king of all scumbags himself?